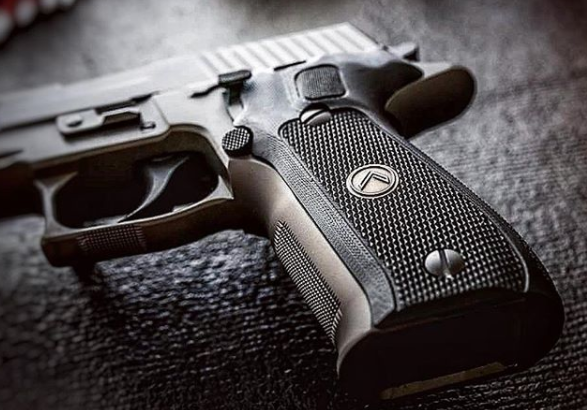 The long awaited SIG Legion series will soon be available in Massachusetts. We can't say enough how much we love this gun! For those who are unfarmiliar, let us give you the rundown of some upgraded features that make the SIG Legion more than just another pistol for your collectiom:
The Sights: The SIG SAUER® Electro-optics X-RAY™ High Visibility Day/Night Sights are some of the best reviewed sights available and with good reason- The combination of width and depth here facilitates fast sight picture acquisition and accuracy. Unlike some night sights the front sight really pops in both low and bright light.
The Trigger: Trigger offers a short pull length with a short and deliberate reset.
Beavertail & Undercut Trigger Guard: Uniquely designed to offer a comfortable high grip for greater control.
Grips and Frame Checkering: Checkering on the front and back straps as well as under the trigger guard provides improved grip.
Low Profile Slide Catch and Decocking Levers: Lower profile helps to eliminate printing and reduce the risk of snagging.
PVD Finish: Utilitarian and durable finish prevents physical damage and corrosion.
We're offering the MA compliant models for pre-order  so that our members can get their hands on these guns as soon as possible!
Available models:
P226 Legion –                        9mm, full size
P226 Legion SAO –        9mm, full size, single-action only
P229 Legion –                          9mm, compact
All Models $1,249.00
Place an order by Wednesday, November 15th to ensure delivery in Late Frebruary/early March of 2018