We have made a lot of progress on club construction, but we have also had some additional delays that were out of our control. We will make an announcement next Wednesday 7/16 following a meeting on Tuesday with the building owner and the manager from our construction company.
We are making additional improvements to the property. For example, below is a rendering of what the building exterior will look like.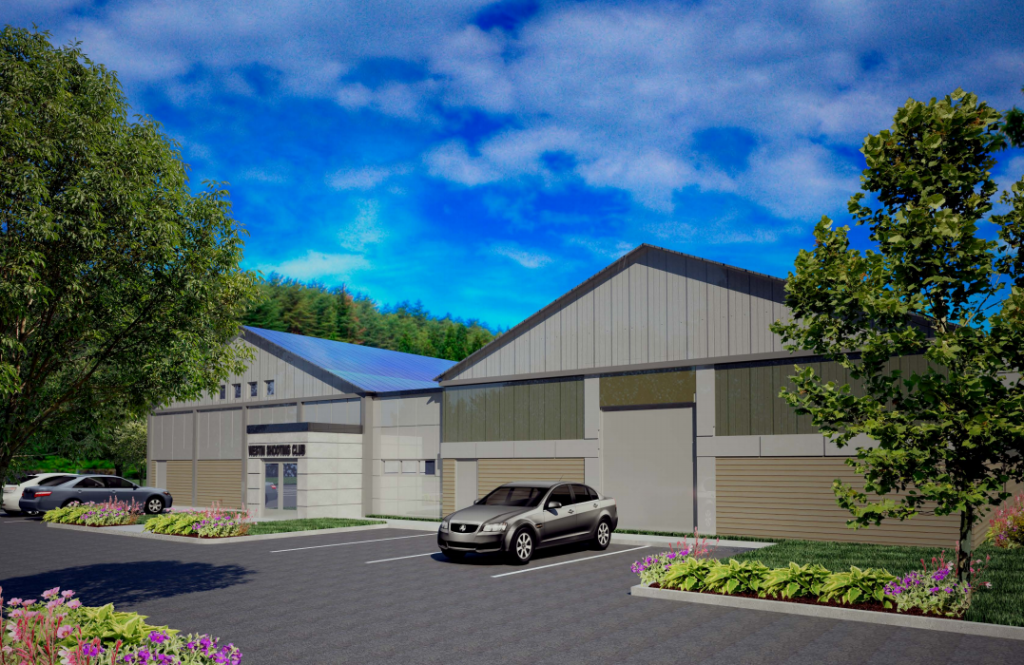 We have made great progress on the range itself. Over the past few weeks, all of the range equipment has been delivered and installed. Some pictures of that process are included below. Click on the thumbnails to see the full-size gallery.
When we announce the opening date next week, we will also schedule some days for member orientation and tours of the facility, which will happen before the official opening. Thank you for bearing with us through the construction delays. We are sure that you will be happy with the finished product.